Artificial Intelligence (AI) has played a significant role in improving how we amuse ourselves, engage with our mobile devices, and even have cars drive for us. More often than we realize, we use Natural Language Processing (NLP) and Machine Learning (ML) techniques in a variety of routine tasks. Software and hardware that use AI and ML to simulate human brain processes are helping to change society into a digital one. AI systems can observe their environment, respond to what they see, solve issues, and assist with tasks to improve daily living. Here are some uses of Artificial intelligence assist people in their daily needs:
Voice Assistants
Voice User Interfaces (VUI) powered by AI are used by digital assistants like Siri, Google Home, and Alexa to process and understand voice requests. Voice assistant interfaces are developing quickly, notably in the healthcare industry where they are being used to identify specific diseases via vocal biomarkers. For triage and screening, voice-based chatbots are also being incorporated into healthcare apps. SILKROAD cooperates with Hekate to build and integrate The Virtual Assistant To Help Automatically Manage Orders And Take Care Of Customers. After 3 months from the integration date of the automatic messaging and ordering system into the Zalo OA page, all 100% of Silkroad's orders on the Zalo Official Account are received and processed through the messaging and order handling management system. As a result, SILKROAD has created a great professional impression with customers right from the first messages. No need to waste time contacting a sales consultant, customers can now actively place orders and receive more incentives thanks to the chatbot system that supports automated messages and order management.
Entertainment Streaming Apps
Machine learning algorithms are constantly being fed data by streaming juggernauts like Netflix, Spotify, and Hulu to improve the user experience. These streaming apps make personalized content recommendations after carefully examining the user's interactions with various media. These apps produce catalogs of music, movies, and TV shows tailored to each user's preferences by using AI to sort through the ever-growing user data. By automatically allocating the closest servers to the user, AI also contributes significantly to the provision of uninterrupted streaming. Additionally, dependent on how well-liked a given piece of media is, bandwidth allocation alters automatically.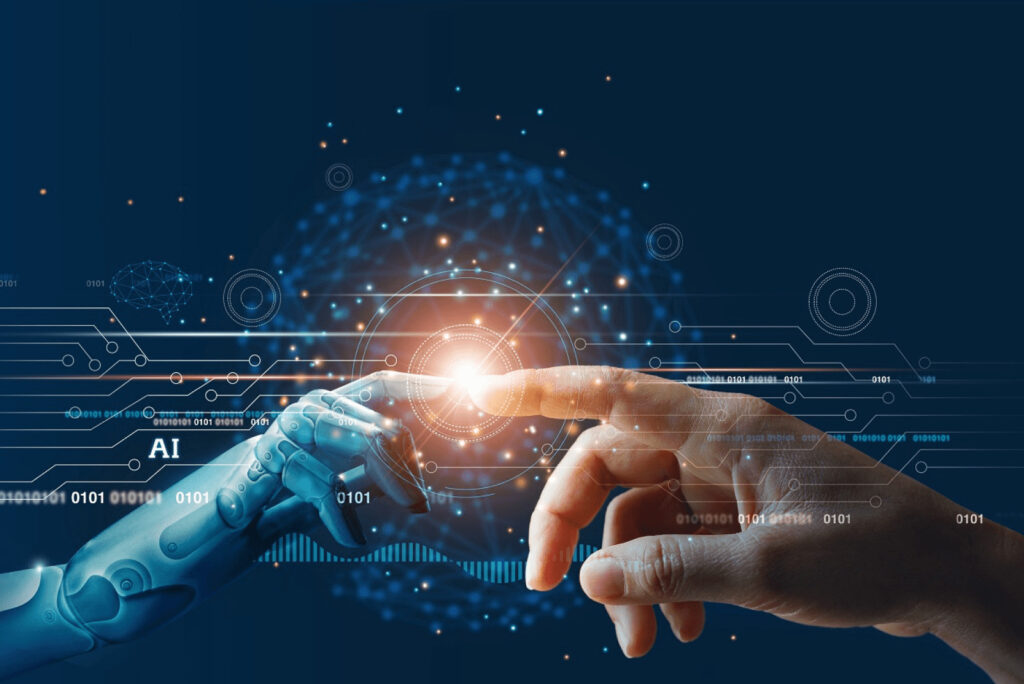 Personalized Marketing
Brands use AI-driven personalization solutions based on customer data to drive more engagement. Consumers are more likely to make a purchase when they are directed to products through personalized marketing via automated emails and feedback forms. Recent innovations with AI claim to use computer vision to predict an advertisement's performance, helping brands reach the right people and serving those who need those products. Depending on the marketing stage, AI marketing apps help both prospects and retargeted customers. Also, AI helps businesses create a logo using a logo maker online tool that resonates with the audience. It gives them insights into what elements work best in their niche market or correctly portray their products/services.
Navigation and Travel
The AI programmers that created Google Maps and Waze never stop working. Only ML algorithms unleashed on satellite photos are capable of adequately cross-checking the yottabytes of geographic data that are updated every second. Routine updates in routes have been made simpler by imaging methods based on Graph Neural Networks (GNN) and Convolutional Neural Networks (CNN). With the use of prediction models, AI also assists in locating roads on satellite photos that are obscured by organic growth. Every year, Da Nang city attracts a significant number of tourists, both foreign and domestic. Therefore, the Danang Department of Tourism has cooperated with Hekate Technology Joint Stock Company to put the automatic tourist information search channel on SMS – Chatbot Danang Fantasticity into operation.
Internet of Things
The Internet of Things (IoT) and artificial intelligence (AI) coming together create a wealth of possibilities for creating smarter household gadgets that function with little assistance from humans. While IoT is concerned with how devices communicate with the internet, AI enables these devices to gain knowledge from data. The potential of the data collected by IoT devices using sensors is unlocked by AI. IoT devices are able to adapt to human stimuli and requirements more effectively thanks to learnings from this data over several iterations.
Hekate can provide insightful understanding of AI to build technology solutions. If you wish to know how AI can expedite your technological processes, you can find out about Hekate.
Contact business@hekate.ai or website Hekate.ai for advise on AI solution.