Over the years, there have been many significant developments in enterprise technologies and process automation. But none of these technological breakthroughs were as revolutionary or forward-looking as artificial intelligence (AI). This technology has become a powerful tool for business growth. There are many changes of Artificial intelligence in marketing, CRM, business analysis,…
Businesses of all sizes are using artificial intelligence (AI) to power a variety of business processes and improve consumer experiences, transforming the way businesses operate across industries. This is especially true given the future evolution of technology. AI provides businesses with a solid foundation to make operationally informed decisions, enabling them to streamline operations and increase profitability.
But what is artificial intelligence and how can it be used to improve business processes? This blog has you covered. Read more!
How Is AI Transforming Businesses?
Artificial intelligence and automation are revolutionizing the way businesses operate and will continue to drive productivity and revenue. With automation, more human tasks will be completed by machines, even with a greater ability to perform tasks beyond human capabilities. It is crucial to point out that the AI ​​revolution has led to the creation of various job opportunities, including those involved in the management and programming of artificial intelligence systems. You can prepare yourself for the future of the industry you want to work in by enhancing your skills in features that complement AI systems. This promotes the productivity and growth of organizations.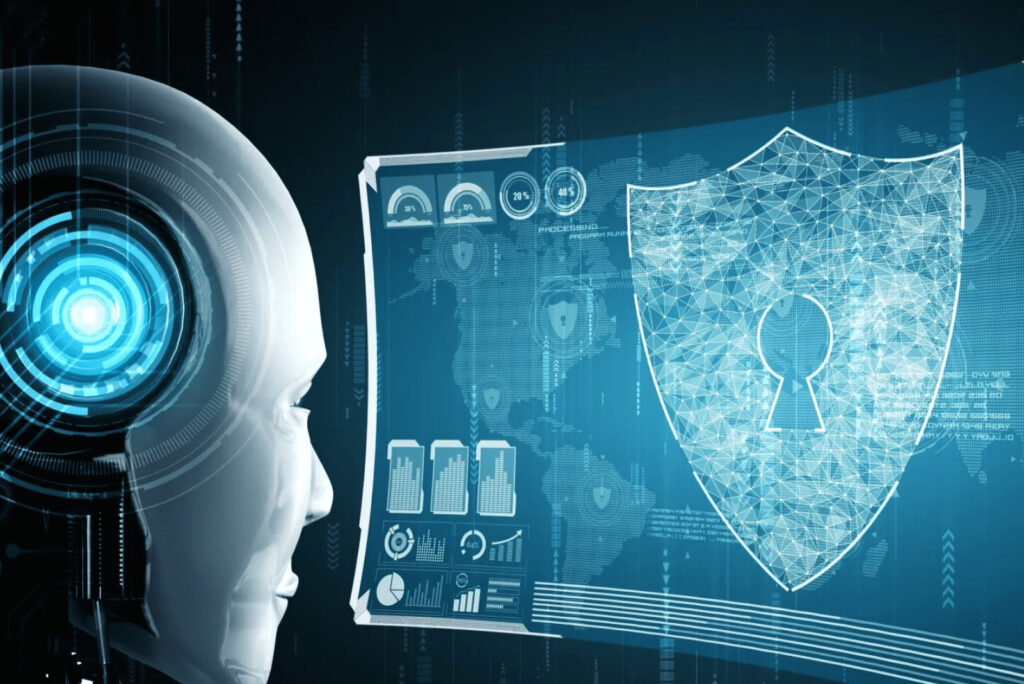 enhancing personalization
Businesses, especially marketers, can now tailor their offers to individual customers using AI. Companies compete for more than their products because customers have less time and are more used to technology. You want to offer the best personalization and customer experience. Marketers can target individual customers with their advertisements by analyzing data and developing algorithms to discover and understand consumer behavior. This makes it possible to offer these offers and to adapt the goods and services to the needs of the customers.
lowering expenses
AI will become accessible to organizations as it becomes more efficient, reliable, and widely used. AI is often the cheaper choice due to the disadvantages of human labor, such as time and resource constraints. Additionally, the ability to implement technology is attractive to organizations because it has the potential to increase productivity and reduce tedious and repetitive jobs. Your AI experience can be used to weigh the benefits and dangers of using advanced technologies and business strategies.
strengthen cyber security
Cybersecurity is no longer a human concern due to the increase in the number of potential cybersecurity threats. AI solutions effectively reduce the risk of breaches and improve a company's security posture. While it may seem strange to rely on computer programs to increase cybersecurity, many cybersecurity breaches within organizations are the result of human error. Before employees view the emails, AI can filter out potentially harmful links, spam, or phishing emails, reducing this risk. These technologies also improve over time, using historical data to identify new types of threats. 
customer relationship management (CRM)
Businesses can use CRM to assess the sales funnel and accurately predict consumer behavior and revenue. AI can complement CRM to improve business operations through virtual agent support, lead prioritization, and accurate customer segmentation. Silkroad has cooperated with Hekate to integrate a chatbot to its Zalo Official Account page to take care of customers and manage orders more effectively. Customers can order and choose a delivery time directly through SILKROAD's Zalo OA page 24/7 without talking to a sales staff. In addition, customers can also register to redeem reward points from orders with shopping vouchers from well-known chain stores such as Dienmayxanh, Vinmart, etc.
As technologies develop, AI broadens the opportunities and takes business to new heights. It is one of the disruptive technologies currently transforming businesses. AI can help your business grow and gain a competitive edge when used correctly. Many companies are judiciously integrating AI technology into their operations to help deliver ambitious plans.
AI can help your business become more profitable and competitive by automating common business tasks. Businesses expect to see even greater process automation and efficiency as this technology evolves over time, opening up new opportunities for growth and expansion.
Contact email business@hekate.ai, Hekate fanpage or Hekate website to receive useful advice on Artificial Intelligence solutions.